Day Trip to London: Science Museum, Natural History Museum, and Harrods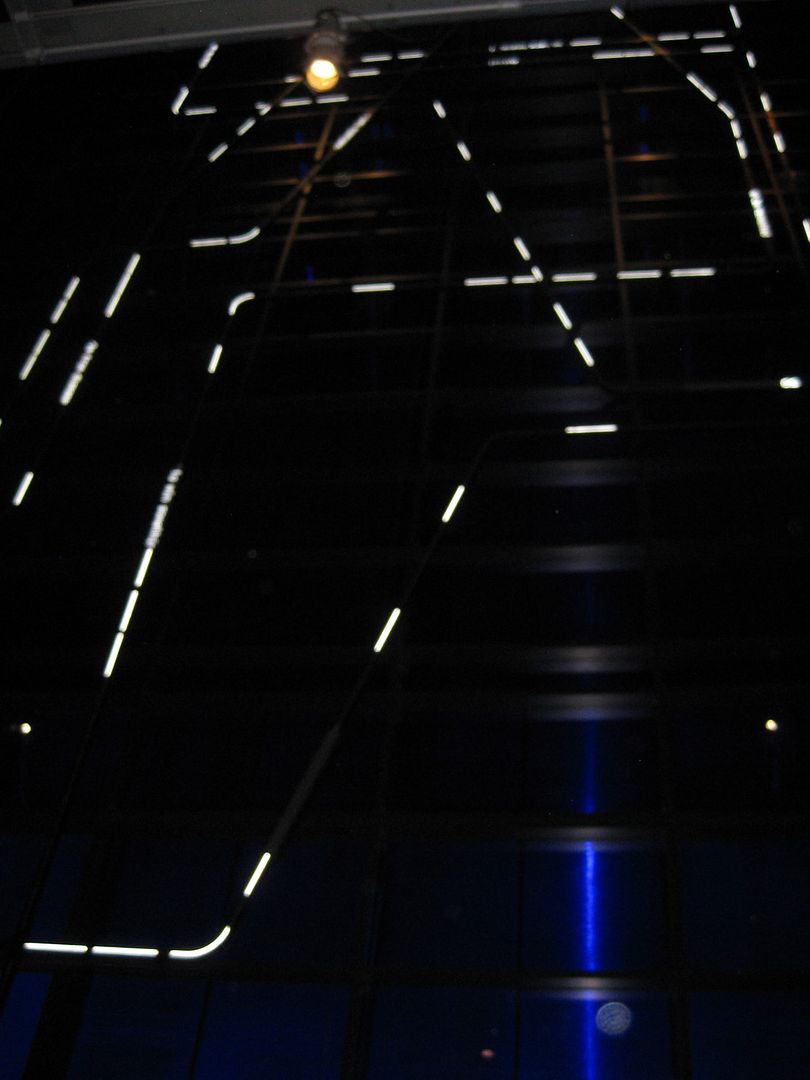 £20 tube ride to London
£30 lunch at the Science Museum
£50 dinner at Harrods pizzeria
£10 candy at Harrods
---------------------------------------------
£110 or with the exchange rate that would be $165 USD
The nice thing about London is the majority of the really cool museums offer free admission. There are some museums that charge admission, and most of the major tourist attractions like Tower of London charge admissions. However there are a great deal of interesting places that are sponsored by the government. This make for an affordable day out in London, which allowed us to splurge and have two meals while we were out.
We had gotten our hopes up to go to Stratford-upon-Avon this weekend, but after realizing the 2 hour train ride would cost £125, or almost $200, we opted for something a little more local until we get our car registered. The kids really wanted to see the Science Museum of London, which happened to be by the Victoria & Albert museum and the Natural History Museum. Since we just made a simple trip on the tube down to London, the fam didn't want to do the whole production of making a journal entry. I will indulge you and explain how the day went. Perhaps it will encourage the others to contribute some too.
Angie: I must admit I was REALLY tired the day we went to London. It was the I don't want to leave bed type of tired, so the mile hike to the tube station was not exactly pleasant.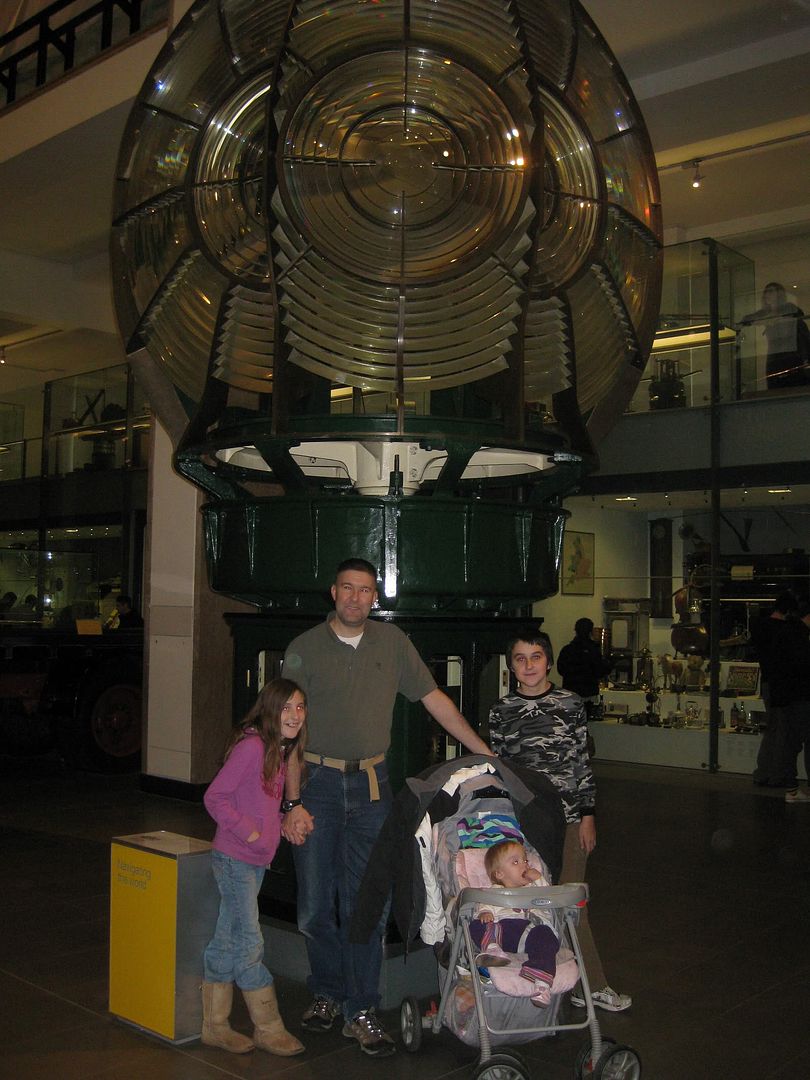 However, being cooped up in the house all week allowed me to find the motivation to go on the journey. The feeling never really wore off, but I really did have a good time.
The tube ride down was pleasant, I think Misty even made a friend or two along the way. When we got to the Science Museum we immediately ate lunch at the cafe. I was all excited to see they had a family meal deal with two adult hot meals and two kids hot meals for £20, that was until I realized what they tried to pass off as a kids meal. It was a pile of random veggies with beans. There was no way my kids were going to eat that, so we ended up spending a little more so the kids could have something they would actually like. Then we started walking around the museum and I started to get this sinking feeling that it wasn't going to be a cool hands on science museum like we are used to. There was displays of models, old cars, but nothing you could actual touch. That didn't last too long, we ended up in the fun section where we had to tear the kids away from the fun stations so we could see more of the museum. In the end I was quite impressed with the science museum.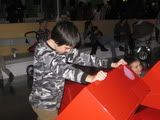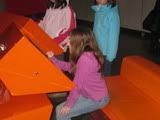 We then strolled over to the Natural History Museum. I was on a quest to see the big dinosaur skeleton they showed on the front page of their website lol. Well we ended up going through all sorts of galleries of gemstones, rocks, and other random odities. We saw a few dino skeletons, but not the really big one I was searching for. So we continue down this hallway of stuffed birds, let me tell you that was creepy.
At the end of the hallway was not only the dinosaur skeleton that I had been hoping to see, but the main lobby for the Natural History Museum. Apparently we had found our way down a random path and we hadn't even seen a small fraction of the museum. I was impressed. The building was really cool with lots of great architecture. The problem was we were all hungry by then. We had hoped to go to Harrods before we had to go home since it was in the neighborhood. So the kids did their video clip and we went off to find Harrods which was a lot closer than I had expected.
Once we were in Harrods we saw lots of yummy food. We somehow managed to find our way to all the baked goods, candy, and cakes. We had originally planned to do a tea time snack at Harrods and then go home for dinner, but then there was the pizzeria. There was a guy tossing pizzas in the air singing Italian songs. There was no wait, and it smelled so good. Everyone told us eating at Harrods was expensive, but honestly the pizzeria wasn't too bad. It was about £20 a pizza, but we just got two and split it. Everyone was full and I don' t think we spent anymore than we would have anywhere else. After our bellies were full we explored all the cool places of Harrods, mostly the toy stores. The kids had a lot of fun, and Lexi saw some cool nail polish kit that she now HAS TO HAVE!!! On our way out we went back to the goodies section and let everyone pick out some candy for the ride home. Conveniently, the tube station was right outside of Harrods. I must say that the ride home wasn't as pleasant because the tube was packed, but as we got further away from London it was less crowded and we eventually all got to sit down.